Sex toys from MentorSex can add a lot to masturbation. They offer stronger more consistent stimulation than any of us can give ourselves and they can also facilitate sexual fantasy, particularly fantasies where other people are involved.
Vibrators are often recommended to women who have never experienced an orgasm as one of the fastest and easiest ways to achieve orgasm. They can also be helpful for those of us who are trying to build a healthy sex life after experiencing sexual abuse as a safe intermediate step to bringing a partner into the picture.
Magic Wand Vibrators
The magic wands made their name as top masturbation sex toys. Wands were heralded by the sex-positive feminists of the 1970s as tools for sexual emancipation (your sexual satisfaction on your own terms).
Today with the advent of high-quality powerful rechargeable vibrators it may seem a bit unwieldy (and having to find an outlet can be inconvenient) but the soft head (often, bendable) and body shaking vibrations are without equal. Wand vibrators provide the most intense pinpoint stimulation, targeting the clitoris. There are both wired and wireless devices, and the newest models have app-control options.
If there's an orgasm waiting to be elicited, magic wand vibrators are likely to coax it out with little effort.
Male masturbators
Among all the sex toys that can be found, the realistic male masturbator is a sure value and its success does not weaken. All because male masturbators are very realistic and allow men to have something close to the same sensations that they could have with a partner.
By recreating the sexual act with a maximum realistic stimulation, the masturbator remains the best seller on the men's sex toy shelves.
Whether you are looking for the sensation of a blowjob, a classic or anal sex, whether you want a small and discreet sex toy or, on the contrary, representing the bum of a woman, the choice is unlimited and the experience is indescribably pleasant!
Dildos
Vibrators may be the most popular sex toys for masturbation but some do prefer dildos, where the pleasure comes from penetration alone.
There isn't one particular dildo that I can recommend for masturbation over another.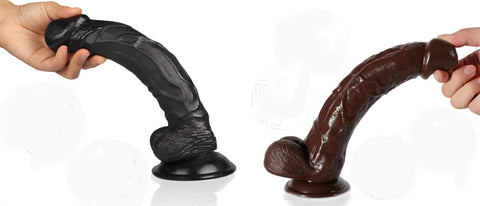 Choosing a dildo is about shape, size, color, and material, all of which are primarily about personal preference. If you're looking for a sex toy for anal masturbation just be sure your dildo is safe for anal use. Make sure your dildo is made of non-porous, non-scented, phthalate-free material.
Bullet Vibrators
For those who want to start smaller both in budget and size, the mini bullet vibrators are an affordable way to find out if you like vibration.
With less area for the vibration to cover, it feels surprisingly strong and is a good tool for exploring where precisely you feel a lot of stimulation.
The main drawback of the bullet is that your hand will go numb after holding it for too long unless you choose a device that offers pinpoint stimulation as the Tango bullet vibrator does.
Small bullets are travel-friendly, most of them resemble a lipstick so that you can discretely carry yours in a handbag.
Lubricants
Using a personal lubricant is essential for masturbation with sex toys, and if you're masturbating with your own body parts lubricant is a sex toy itself.
Lubricant makes everything wetter and more slippery, and many people find that lubricant increases sensitivity and awareness of touch.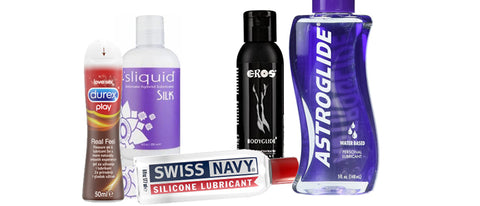 There are many lubricants to choose from (water-based, silicone-based, glycerin-free, paraben-free lubricants) just make sure the lube you choose isn't going to react to the sex toys you're using (silicone lube and silicone toys don't mix) and if you're prone to skin reactions keep to the lubes with fewer ingredients to react to.
Rabbit Vibrators
I'm not one to anthropomorphize vibrators.
What makes sex toys great is not how well they mimic human activity; it's what they do that no human can. But I'd be shirking my duty if I didn't report that I've heard literally hundreds of women describe the rabbit vibe as their "best friend" or "everything you need".
The versatile bunny vibrators offer simultaneous penetration and external stimulation. What makes the rabbit unique is that it targets both the vagina and the clit, creating a more noticeable sensation. Some rabbit vibes even have an anal attachment, offering even more intense experience.
The speed and pattern of vibration can be adjusted to one's personal preferences, some devices have rotating heads that increase stimulation.
Fleshlight
The first Fleshlight was conceived, designed, and is still made, by a family-owned business. It was the first high-end sex toy for men and it's notable that in an industry based on ripping off successful designs, no one has managed to duplicate The Fleshlight.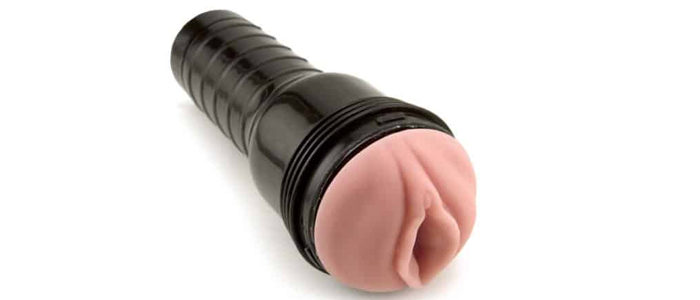 The true innovation of the Fleshlight is the material. It's difficult to describe in words but it is both soft and substantial and has a rich enveloping feeling when it surrounds any part of your body. When taken care of properly it's also durable and can last for years.
U-shaped vibrators
Ingenious design for a vibrator that offers simultaneous g spot stimulation and clitoral stimulation, the U-shaped vibrator is usually made of clean and durable silicone.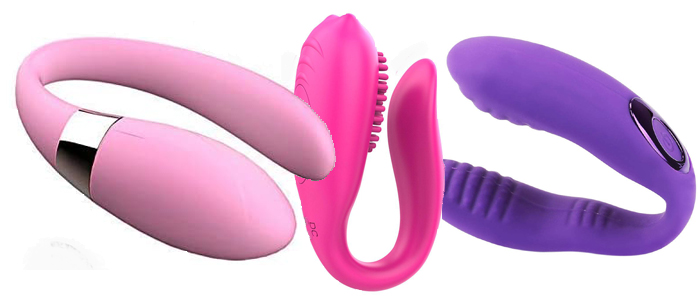 The vibration comes from two powerful motors that can discretely perform during your fancy dinner date without anyone else knowing. The U-shaped vibrator offers completely hands-free stimulation, some devices can be controlled using a remote. U-shaped toys are recommended for women who prefer a lot of clitoral pressure and friction and enjoy penetration at the same time, it's a great masturbation toy.